Our executives are responsible for carrying out the strategic goals set by the Boards of Retirement and Investments, while our division managers lead the 15 specialty departments within LACERA and oversee day-to-day operations. With unique and diverse professional backgrounds, they are dedicated to providing dependable, responsive oversight and exceptional service to our members.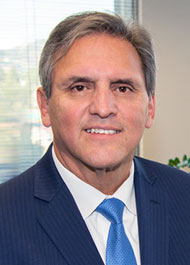 Santos H. Kreimann, Chief Executive Officer
Mr. Kreimann has three decades of public service experience in positions of responsibility with the County of Los Angeles. Before coming to LACERA, he served as the County's Chief Deputy Assessor. He also previously served L.A. County as the Deputy Chief Executive Officer for Operations and Capital Projects and the Director of the Department of Beaches and Harbors, in addition to high-level positions in the Chief Administrative Office, Department of Health Services, and Office of the Treasurer and Tax Collector. He has broad experience in budgeting, financial management and controls, strategic planning, customer service, IT systems, and organizational operations. Mr. Kreimann holds a Bachelor of Arts degree in Business Administration from California State University, Los Angeles.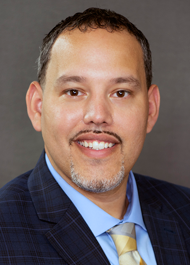 Luis A. Lugo, Deputy Chief Executive Officer
Mr. Lugo has broad administrative and operations experience in both the public and private sector and is the first person to serve as LACERA's Deputy Chief Executive Officer. Prior to joining LACERA, Mr. Lugo served as the Chief Operations Officer for the Minnesota Public Employees Retirement Association (MN PERA), the state's largest public pension system. He also served as Area Administrator for the Social Security Administration serving field office operations throughout the State of Minnesota and Wisconsin, in addition to other leadership positions in the private and healthcare sectors. Mr. Lugo earned a Bachelor of Business Administration in Finance from the University of Minnesota Duluth and a Master of Business Administration from Hamline University.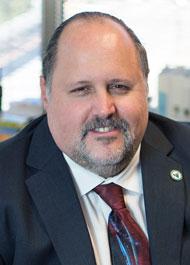 JJ Popowich, Assistant Executive Officer
Mr. Popowich has extensive experience in customer service management and business administration, both in the private and public sector, and specializes in process improvements. Prior to coming to LACERA, he managed customer service in the retail banking industry. At LACERA he has held the positions of Manager of the Member Services Call Center and Division Manager of Member Services before joining the executive team. In addition to oversight of the Member Services, Disability Retirement, Communications, Quality Assurance, and Benefit Services divisions, Mr. Popowich is the liaison to the Operations Oversight Committee. Mr. Popowich received his Bachelor of Science degree in Business Management from the University of Phoenix.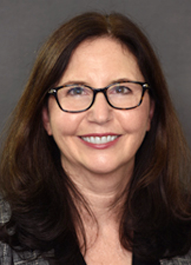 Laura Guglielmo, Assistant Executive Officer
Ms. Guglielmo has extensive public sector administrative leadership experience in various municipal organizations, with expertise in the areas of budget, finance, accounting, information technology, human resources, and strategic planning. Prior to joining LACERA, Ms. Guglielmo served as City Manager for the City of Palos Verdes Estates, Assistant General Manager of the Los Angeles Fire and Police Pension System, and Executive Officer for the City of Los Angeles's Housing and Community Investment Department. Ms. Guglielmo holds a Bachelor of Arts degree in Communication Arts and Sciences from the University of Southern California.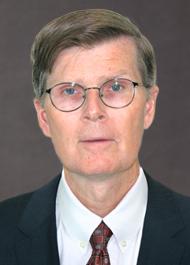 Steve Rice, Chief Counsel
Mr. Rice has practiced law in Southern California for over forty years, including more than twenty years representing County retirement systems. He advises LACERA's Board of Retirement, Board of Investments, management, and staff regarding legal, compliance, and governance issues. He oversees the Legal Division, which includes attorneys and other professional staff specializing in Benefits, Investments and Commercial Transactions, Disability, Litigation, Employment, and Legislation. Mr. Rice holds a Bachelor of Arts degree from Occidental College and a Juris Doctor degree from Harvard Law School.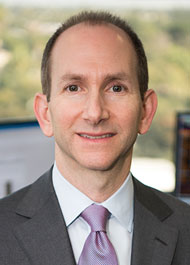 Jonathan Grabel, Chief Investment Officer
Mr. Grabel manages the multibillion-dollar defined benefit pension fund on behalf of LACERA's active and retired members. He also oversees the investments for the LACERA-administered healthcare benefits program.
Prior to LACERA, Mr. Grabel was the CIO for New Mexico PERA, where he oversaw the investments for the agency's $15 billion defined benefit fund and the associated PERA SmartSave deferred compensation plan. Previously, he was a general partner at a private equity firm focused on growth-stage investments in technology, networking industries, and digital communications. Earlier in his career, Mr. Grabel was an investment banker and licensed CPA (inactive). He received his Bachelor of Science in economics from the Wharton School of the University of Pennsylvania and his MBA from the University of Chicago Booth School of Business.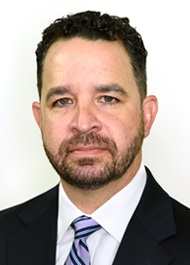 Jude Pérez, Deputy Chief Investment Officer
Mr. Pérez helps manage LACERA's pension fund and is responsible for overall administration of the Investment Division and day-to-day operations. He also leads the implementation and monitoring of investments for the LACERA-administered healthcare benefits program and actively contributes to strategic initiatives alongside LACERA's Board of Investments.
Mr. Pérez previously held positions as Deputy Chief Investment Officer for the New Mexico PERA and Investment Officer at the Educational Retirement Board of New Mexico. Earlier in his career, Mr. Pérez established and operated a successful retail business and also specialized in underwriting real estate investments. He holds a Bachelor of Arts in philosophy from the University of Nevada, Las Vegas; MBA from the Anderson School of Management at the University of New Mexico; and is recognized as a Chartered Alternative Investment Analyst (CAIA).