LACERA Conducting Member Survey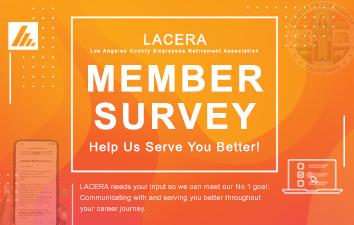 As part of its strategic planning process LACERA is conducting a member survey, seeking member input as it sets its strategic goals for the next five years.
The confidential 12-question survey was created in coordination with KH Consulting Group (KH), an independent third-party consultant, to get information about members' communication and service delivery preferences. The survey will run through Friday, August 12.
To get maximum participation, LACERA is conducting a wide-ranging digital and print outreach campaign to garner responses. In addition to being mailed to all members on July 14, LACERA is sending information and survey links to all members' email addresses on file and promoting the survey on lacera.com.
LACERA is also partnering with L.A. County to increase active member participation in the survey. L.A. County will reach out to current employees via a direct message from County CEO Fesia Davenport and will also host survey information on the Workplace intranet site.
Results from the survey will be shared with LACERA's boards, executive team, divisional managers, and key staff members as they set goals and develop strategies to better serve members now and into the future.
Attention all members, survivors, and continuing beneficiaries (those receiving a monthly allowance):
Please take the survey online now via the link or QR code provided below: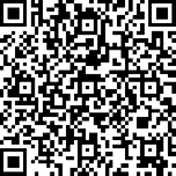 Thank you for participating! Your feedback is very important to us.