Retired Member August Elections Information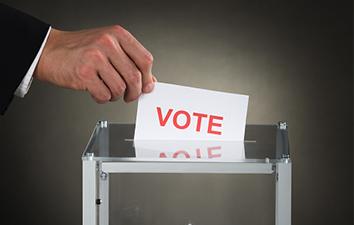 Elections are being held in August for the Eighth Member of LACERA's Board of Investments and the Alternate Retired Member of LACERA's Board of Retirement. There will be no election held for the Eighth Member, Board of Retirement, since incumbent Les Robbins was the only qualified candidate.
Eligible Retired Members will have the following options for casting their vote during the voting period of August 4 through August 31, 2023:
Online
Telephonic
Paper Ballot
On August 4, 2023, eligible Retired Members will be emailed voting instructions and login credentials to their email address on file with LACERA. Survivors/beneficiaries are not eligible to vote. (Eligible voters who don't receive the August 4 email should check their junk/spam folder in case it got filtered out.)
All eligible voters will also be mailed paper ballots and voting instructions by U.S. mail prior to the election opening. Votes cast by paper ballot must be received by the election vendor no later than August 31 for them to be counted. Electronic or telephonic ballots can be cast until August 31 at 11:59 p.m. PT.
Eligible Retired Members who do not receive their voting packet by August 10, 2023 or who have questions about this election should contact the Executive Office at 213-893-1151 or LACERA_Election@bos.lacounty.gov.